.
By Department of Budget and Management (DBM), January 16 2019
https://www.dbm.gov.ph/index.php/secretary-s-corner/press-releases/list-of-press-releases/1344-dbm-launches-new-gov-t-financial-management-system-for-better-transparency-accountability-2
Image Credit to DBM
The Department of Budget and Management (DBM), in partnership with Globe Telecom and FreeBalance, Inc., announces today the implementation of a secure and reliable modern financial management information system to achieve better transparency, accountability, and efficiency among national government agencies.
The new Budget and Treasury Management System (BTMS) is an integrated and fully-automated platform for a sustainable Government Resource Planning (GRP) solution that is extensible, flexible and adaptable to reforms as well as suits a wide range of public financial requirements.
BTMS was piloted in DBM and the Bureau of Treasury (BTr) as both oversight and spending agencies while the Commission on Audit will have special access to support auditing functions. The system will be rolled out to all national government agencies within the next year.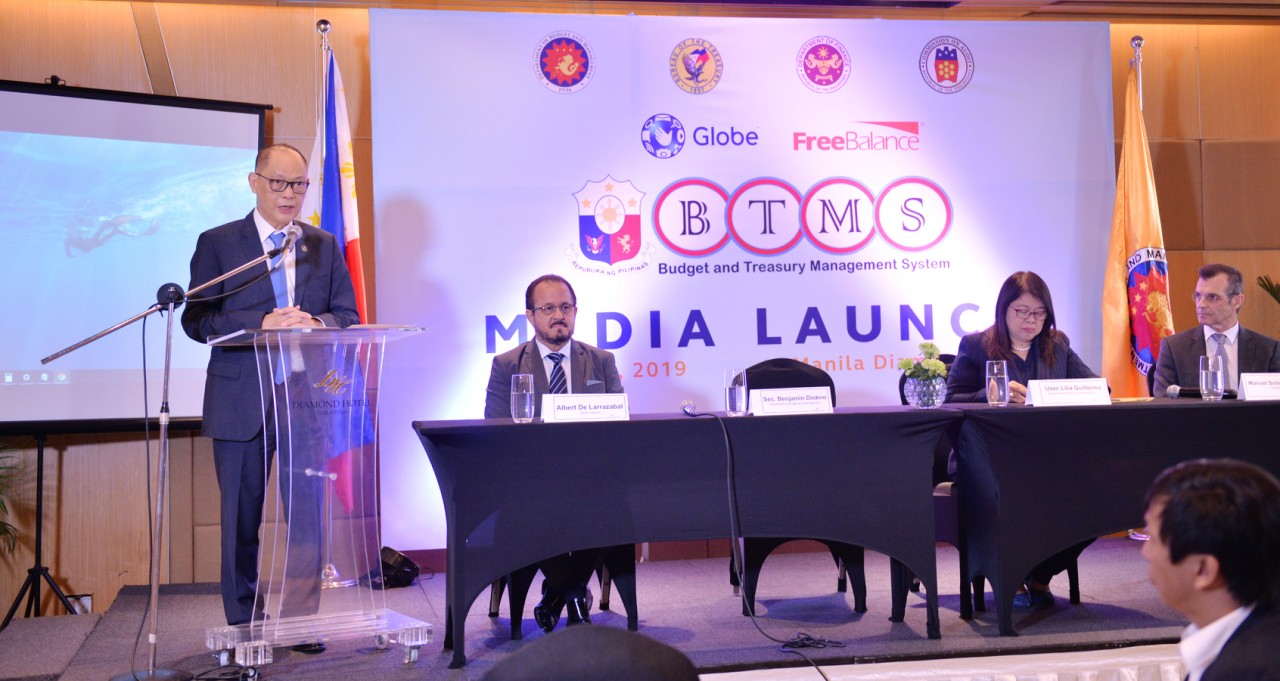 "With the implementation of BTMS, we will revolutionize the way we do things and will further improve our ability to deliver public service. The effective use of modern technology will strengthen our fiscal responsibility as it would allow us to keep an eye on the government financial status real time.  We also believe that an improved and harmonized government financial process will provide more reliable and timely financial information leading to sound policy decision-making for executives, managers and staff in the line and oversight agencies," said Budget and Management Secretary Benjamin Diokno.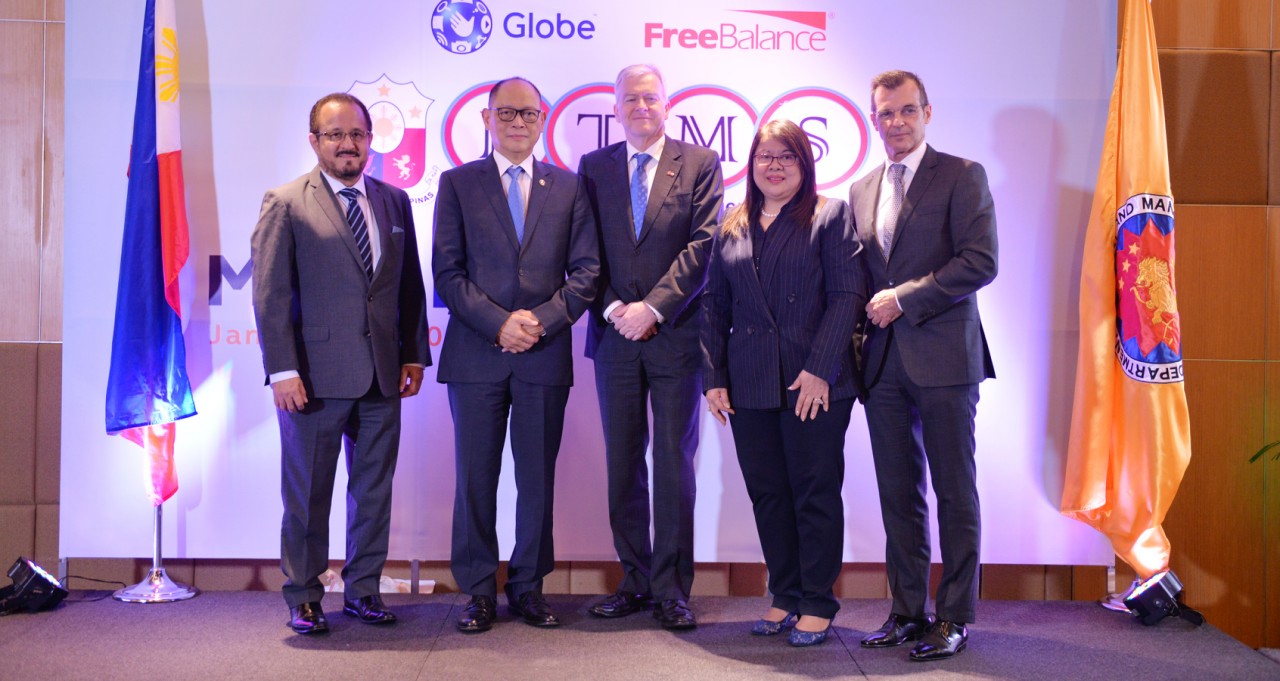 Albert de Larrazabal, Globe Chief Commercial Officer, on the other hand said:  "As a company committed to helping the Philippines become a digital nation, we are happy to be part of the government's journey towards digital transformation.  Through our information and communications technology arm, Globe Business, we will continue to explore ways on how organizations can best use ICT to promote process efficiencies and enhance delivery of services."
The BTMS project was awarded to the joint venture of Globe through its subsidiary, Innove Communications, and FreeBalance, Inc., a Canadian developer of software solutions for public financial management. For the project, Globe provided the infrastructure while FreeBalance developed the software based on globally-accepted solutions but configured and customized for the Philippine government.
Manuel Schiappa Pietra, President and CEO of FreeBalance, also encouraged the government to capitalize on the optimal value of BTMS. "Tapping the full features of BTMS, under the FreeBalance GRP platform, will help the government ensure a more responsive, transparent and accountable public expenditure management system. Dare I say that it will support improvement to PEFA assessment scorecards, reinforce the performance-informed budgeting, and drive for macroeconomic management," he said.
BTMS supports DBM in the maintenance and complete trail of budget appropriations and balances for each national agency as well as supports high-level aggregation of processes relating to the collection, handling, and usage of cash resources undertaken by the Bureau of Treasury.
For years, the government has been dealing with processing financial transactions manually while fiscal agencies utilize numerous stand-alone systems to generate financial information.  This situation resulted in lack of budget credibility, lack of funding predictability, weak cash management system, and absence of a common budgetary and accounting classification, according to the 2016 Public Expenditure and Financial Accountability (PEFA) Assessment.
The World Bank, meanwhile, noted that the country's public financial management would be more efficient with the existence of an integrated financial management system that will provide a more accurate view of the government's financial performance and management of public funds.